What's a RFID inlay?
The RFID inlay is the assembling of an antenna and a microchip within an insulating material. It contains all the RFID functionalities. This step, which involves the connection of the antenna to the microchip, is paramount in guaranteeing the quality of the RFID tags.
The inlay is then incorporated within a material – label, tag or plastic card – to protect it and tailor it to the required application e.g. it becomes a RFID label, a RFID tag, or a RFID pass depending on the type of application.
Paragon ID: the first RFID label manufacturer in Europe
In 2015, Paragon ID invested in new equipment for the manufacturing of inlays and became the first manufacturer of RFID labels in France, able to manage the end-to-end process.
Applying the chip to the antenna is a critical step in the manufacturing of inlays: each inlay is controlled one-by-one on the production line. An additional, random control, is then performed in our quality lab.
These RFID inlays are then incorporated in to the labels, tags or cards on our own production lines. The historical expertise of Paragon Identification allows us to offer you the best RFID solution: a range of materials for the label or a range of adhesives, depending on the support and application.
Finally, the manufacturing of RFID labels and tags ends with the eventual encoding of the microchip and the visual personalization of the final product.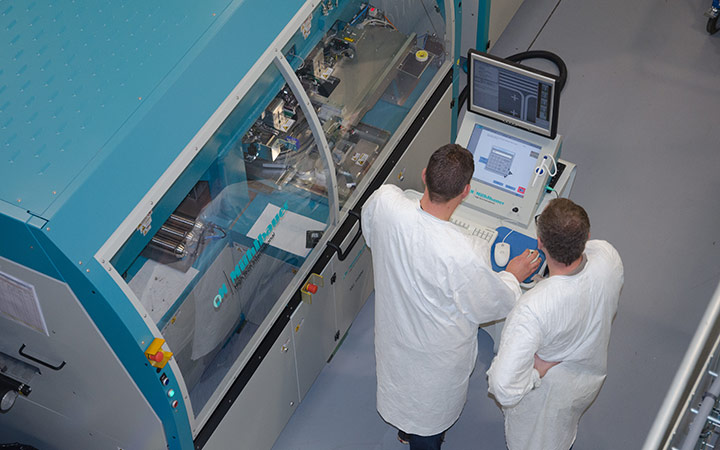 Personalised and flexible printing: design, logo, barcodes …
Digital printing, flexography, screen printing, Paragon Identification has completely mastered printing processes – from the selection of ink to the choice of printing process based on the artwork or the final application.
Depending on the application of your RFID label – access card, traceability label, loyalty card, anti-counterfeiting tag – it is fully customized to your corporate guidelines, your logo, fonts etc.
Each product can also be personalised one-by-one with variable data such as barcode, numbering, end user's name and other personal data.
With more than 50 years' experience in ticket and label printing, we guarantee you the best process along with value for money.
Paragon ID: producing over 100 million RFID labels yearly
Widely recognised for its reliability, its expertise, its historical experience and the quality of its RFID tags, Paragon ID already partners with numerous integrators of RFID solutions.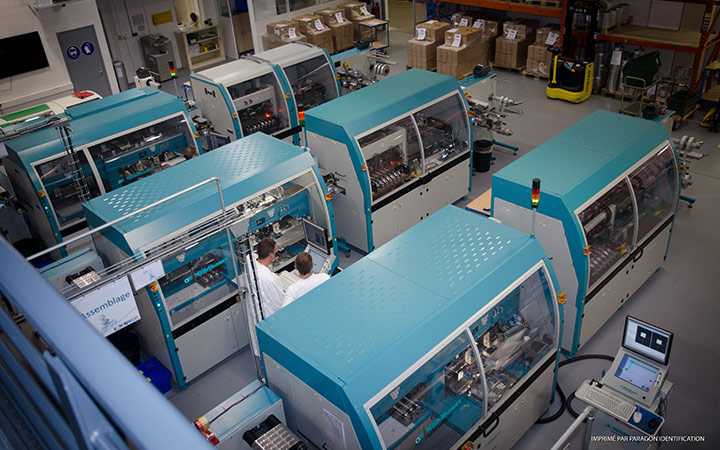 Contact us to find out more about the manufacturing of RFID products and how our expertise can help your business.