Patient identification …
RFID technology can be used to identify patients without error and for the duration of their stay. From test results to the care given and the drugs prescribed and taken by the patient, every step of the patient's journey is recorded automatically and reliably.
The monitoring of "at risk" patients is also simplified. e.g detection of unauthorized exits.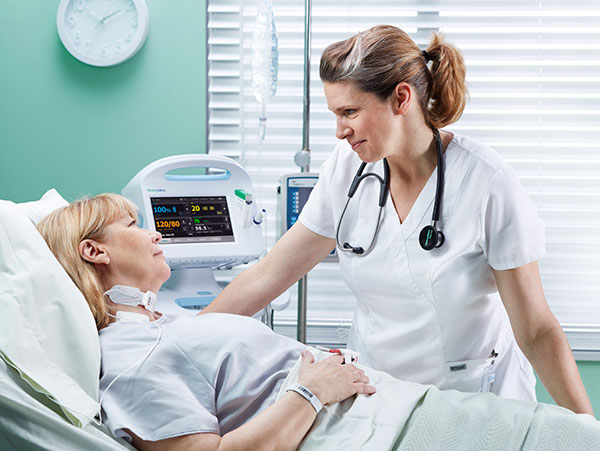 … and / or their medical records
Management, archiving, storage or reassessment of a medical record is very simple thanks to RFID which provides accurate traceability.
Traceability of organic tissues, samples or blood bags
RFID provides an advantageous solution to manage the traceability of samples, blood products or live tissues in an automated and reliable manner:
• Unique identification of bags, samples or transplants
• Rapid reading and access to information
• Reliability of Information
• Location within the laboratory
Simplified management of equipment
The monitoring of equipment status (clean, dirty, active or not), their location and their operational maintenance are simplified with RFID . It can also be used for planning replacements and future investments.
Simplification of inventories and stock management
From drugs to medical prostheses, a single RFID tag associated with a reading system enables the:
• Drastic reduction of the time required to carry out the inventory
• Improved management of stock
• Optimizing of replenishments
• Accurate assessment of stock levels
Paragon has already implemented many RFID solutions within the health sector and in particular for the traceability of blood bags. Why not contact us to find out how we can also help your organisation.