Meet us the 7&8 February in Paris at Pharmapack, Europe's dedicated Pharmaceutical Packaging and Drug Delivery event. We will be at stand M52.
Health and pharma 
This year, Paragon ID will be very active in the pharma sector.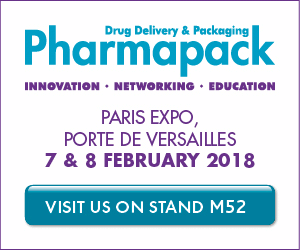 With our knowledge, expertise and the latest technologies, we offer our customers various solutions in traceability, authentication and brand protection.
From security, void, indestructible, non transferable labels, invisible inks, holograms,  special cutting and RFID tag-tamper functionality, Paragon ID's security labels ensure the history of pharmaceutical items can be traced from manufacturing, all the way to the end user.
NFC Secure
We offer our customers RFID and security labels for many applications for a better traceability solution and to fight against counterfeiting.
From materials, tamper-proof adhesive and secure encoding to help your Customer to authenticate their products, the possibilities of Paragon IDs NFC solutions have few limits.